Features
Web Based Solutions
Free and Reduced Module
Family Access
Balance Notification
Reporting and Charts
Virtual Machine License
Cloud License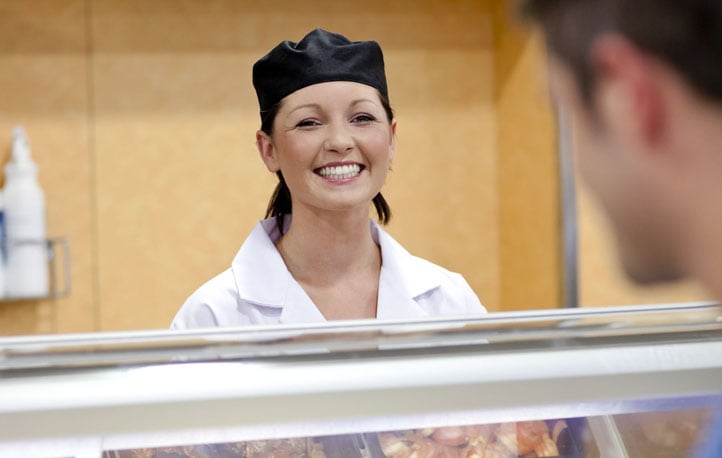 LCS 1000 Mayflower System
A breakthrough system that works on all HTML5-compatible devices with zero compatibility problems. Takes only minutes to install and connects securely to the cloud for automatic updates, sync and backup. Controlled access protects the security of your internal network. Ideal for school cafeterias, colleges and universities, hospitals and commercial building cafeterias.
Features:
Point of Sale - Intuitive and User Friendly, Robust Reporting, Fast Lunch Lines, Integrates with any SIS
Free and Reduced - Best of Breed Solution, Unique Timeline Keeps Process on Track, Increase Staff Productivity by Reduced Processing Time
Superior Technology - Multiple Deployment Options (Cloud, VM, Server or Combo), Easy to Learn, Easy to Use, Continuously Evolving Features and Functionality
Online Payment Options
Free Upgrades and Enhancements
Top Notch Support
Plus Much, Much More
Quick and Easy setup. No program installations required!
The LCS 1000 can be setup after breakfast and it will be ready to serve before lunch! That's the efficiency that this new appliance has to offer to your institution.
We have removed the need to install or transfer data from one office computer to another. No more time spent transferring programs from an old computer to a new one. No time consuming installations. No more problems with compatibility from one version of a Windows to another.
This box plugs into your network and is set up like any other server, then it is ready to go. No further involvement from a school technician is required. Wordware's friendly technical support staff will take over answering all questions and concerns, plus addressing the initial importing of the schools current information into the new system. You will lose absolutely no data and the process takes only minutes.
No servers set up in your school? That's just fine! The LCS 1000 works in a normal server environment, or can just be staged in the cafeteria alone, connected to one computer that wants to do it all, or as many computers as you need to get it all done. The perfect answer for any school, large or small.
Automated Backups
"Valuable" doesn't even begin to describe your lunch accounting information, and losing any of it is not an option. With this in mind, we are including the peace of mind that only automatic backups can bring and then taking it a step further. Not only will the LCS 1000 back up it's information every day, but it will also upload it to the Wordware Inc cloud servers as an extra level of protection. Your data will be safely stored in multiple locations, ensuring that you always have the ability to recover from any change in a matter of moments, so you always have a backup plan.
Data Synchronization
The most important thing to any organization is efficiency. You need to make the most of the time you have and you don't need distractions from the really important work. We want to help you make the most of your day, so in addition to uploading backups to our cloud servers, we will also be automatically updating the family information and account balances every night, removing the need for your lunch account manager to spend their valuable time with file uploads.
The Technical Stuff
The LCS 1000 runs on a Linux operating system. All district access with remain at shared folder level, and there is no local user access to the OS. This allows us to retain backups and programs that are outside the general work area that might be mistakenly tampered with. There will usually be no need for any user to log in to the Linux OS and we have a remote tool set up to allow Wordware Technicians to log in if needed.
The LCS 1000 specifications are:
| | |
| --- | --- |
| CPU Integrated | Intel Atom D525 1.8 GHz Dual-Core |
| Chipset | Intel® NM10 Express |
| Cooler Type | Fan (Single Slot) |
| Onboard Video | Intel® GMA 3150 |
| Onboard LAN | 10/100/1000Mbps, WiFi 802.11n/g/b |
| Memory Size | 2GB |
| Hard Drive | 160GB SATA Hard Disk Drive |
| Memory Slots | 2 x 204-pin SODIMM |
| Memory Type | DDR3 800 SO-DIMM |
| Video Ports | HDMI (720p), VGA |
| USB 6 | (4 back panel, 1 front panel, 1 top panel) |
| Power Connector | DC19V |
| Dimensions | 7.4in x 7.4in x 1.73in - 188mm x 188mm x 44mm |
Connecting the LCS 1000
We have kept setup as easy as possible. You connect the LCS 1000 into your server hub or into a normal router as you would any other computer. Depending on your network this may be all that is needed, however larger networks may require permission and user allocations. Once that is done, the LCS 1000 will need to be mapped as a network drive to all computers that will be accessing it. From there, all that is left is to create the shortcuts and the system is ready to go. A Wordware technician will be scheduled for initial setup assistance, so you will not be alone.